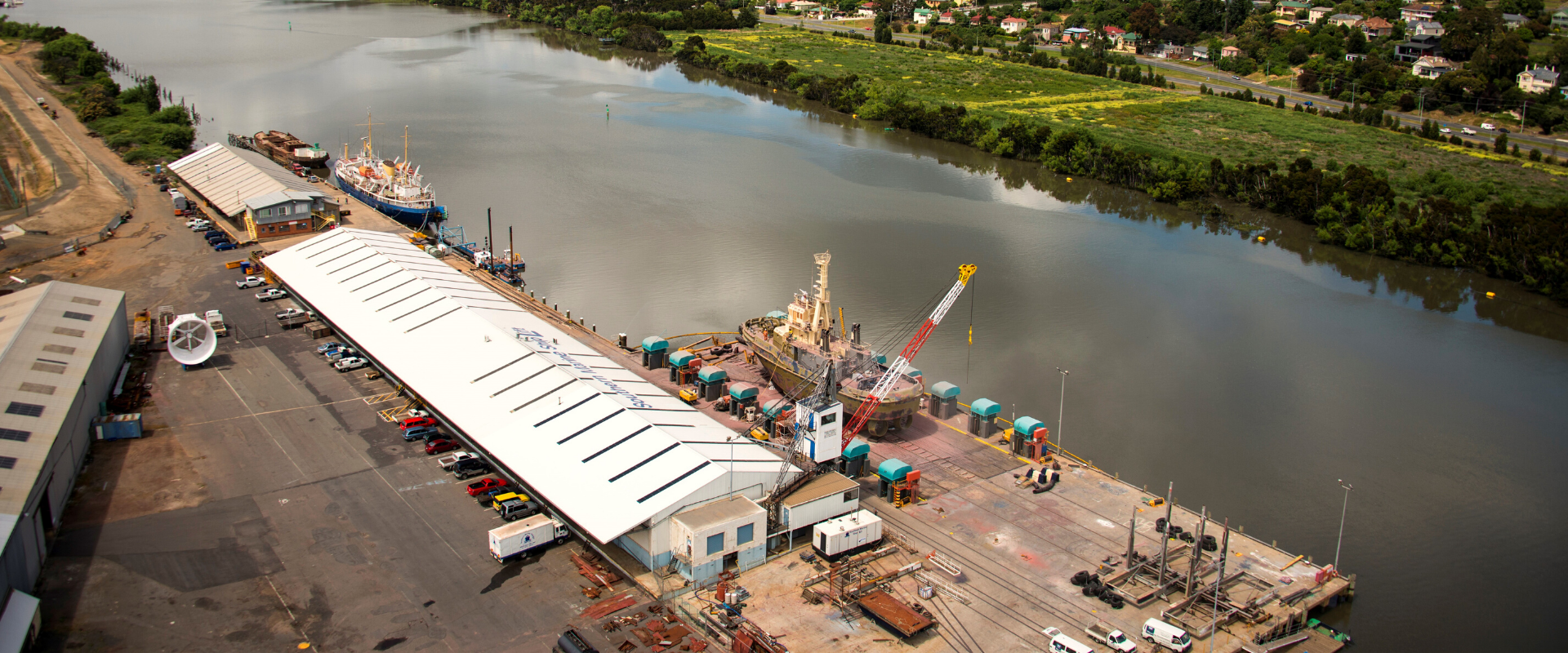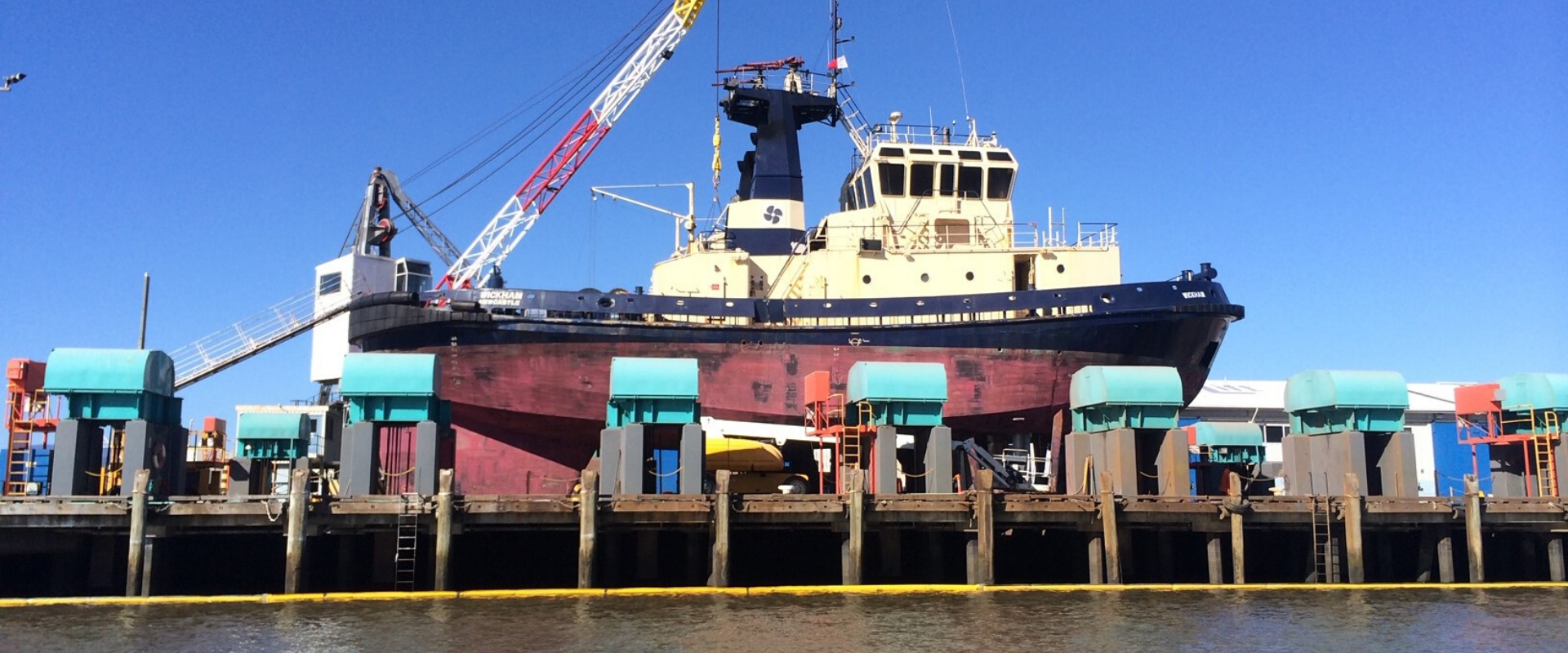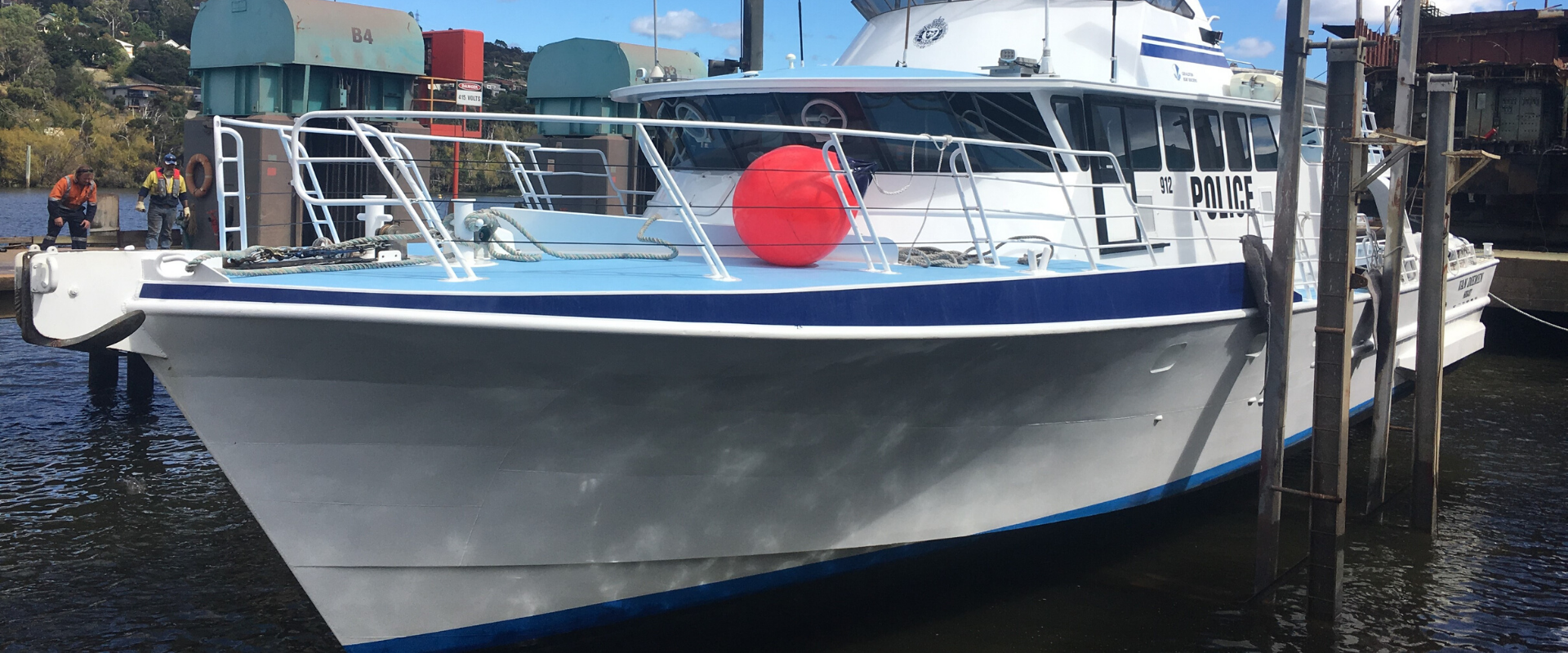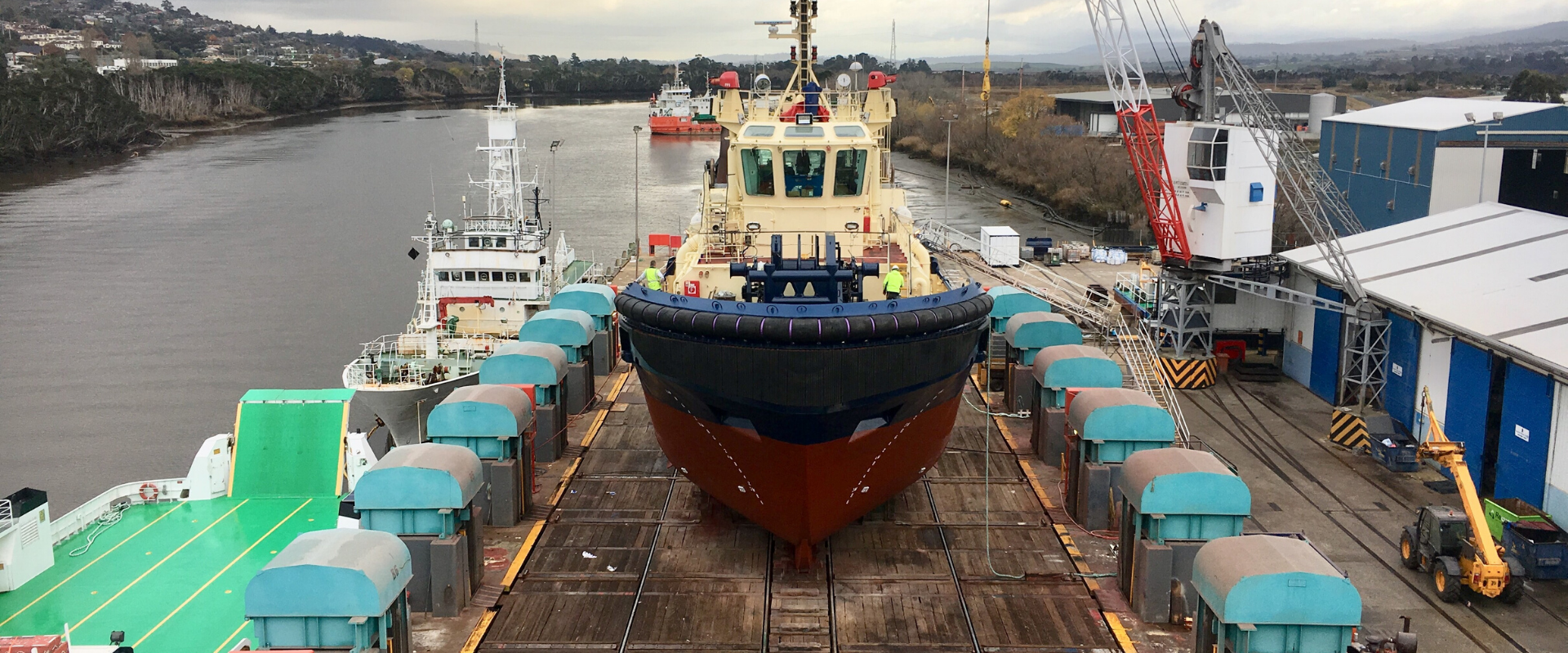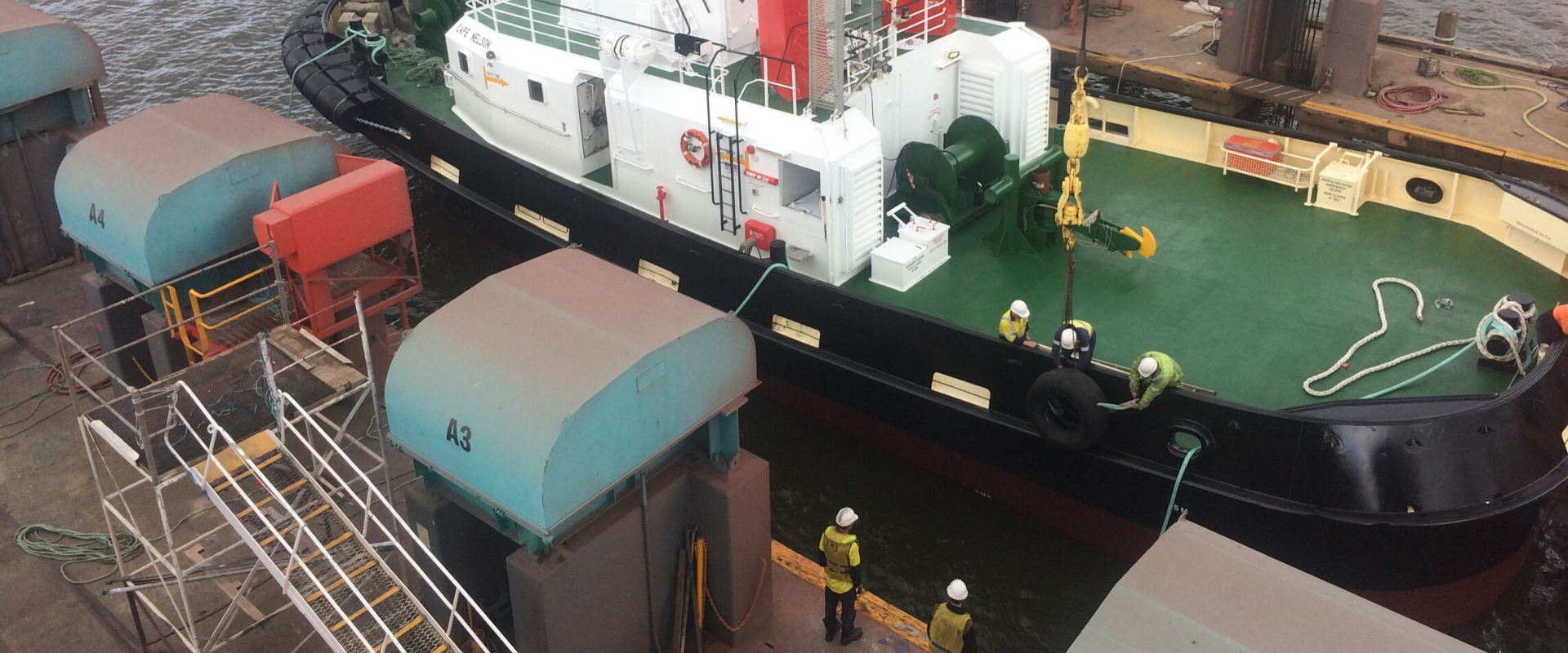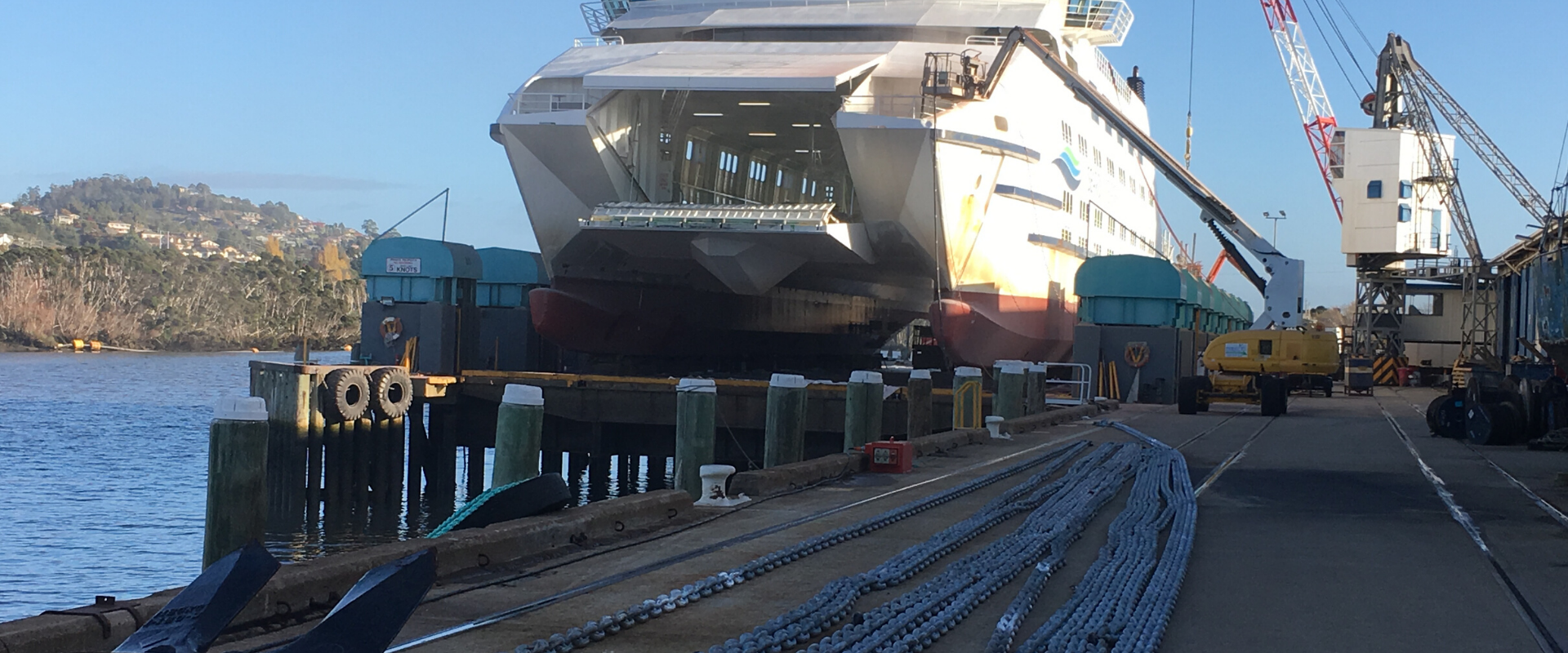 Ship repairs done locally in Launceston
Very few craft owners are likely to argue against boat and ship repairs being a highly specialised field of expertise, and the team here at Southern Marine ShipLift Pty Ltd are the local experts. Whether you operate a boat as small as 8 metres, a yacht, float, or ship, we have the docking and ship repair facilities that you need, including dockside and out of the water facilities.
Our ship repairs and other services include:
-Full docking and serviced wharf facilities
-Marine cleaning and industrial paint application
-Unscheduled repairs and maintenance
-Fully equipped engineering workshops
-Mechanical and electrical services
-Shipbuilding, fabrication and structural modifications/repairs
-60m x 18m Syncrolift with 750T transfer capacity

Through the use of our Syncrolift platform, we can facilitate major repairs using scissor and boom lifts without any need for scaffolding and staging. This method provides a far more efficient, productive, and cost-effective solution to all types of ship repairs and refurbishments.
Local expertise in ship repairs and maintenance
Our Australian owned and operated docking and ship repairs facility is recognised as the largest of its kind in the state of Tasmania. Operating since 1997, we can expertly take care of everything from ship repairs and painting to cleaning and ship building. At our modern and conveniently situated facility at Kings Wharf in Invermay, we are ideally positioned to service both mainland and local vessel owners.
For enquiries on ship repairs, painting, and refurbishment, call us on 03 6334 0222
From high-pressure blasting, cleaning, and painting to ship repairs for a diverse range of craft, we have all the facilities that you need right here in Launceston.